Nirvig Business Solutions
Online Services
Get your results in few minutes at our online services. In this busy world and tight schedule of business works, every business units needs help to reduce their work-load and that should be in cost effective price. Our online services are aimed to satisfy such quick needs of the business units / people. We are sure that it is cost effective and will surely increase the customers' satisfaction and profit. As the results can be harvested quickly at online in few minuts /seconds, it satisfies the immediate needs of the customers. Below are our online services and its details.
---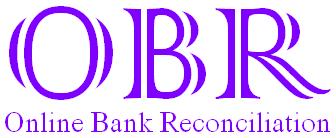 ONLINE BANK RECONCILIATION (OBR)
Bank reconciliation statement is one of the important document for audit purpose and also to ensure the correctness of the cash/bank transactions in the business. This is also one of the statements required for audit purposes. Doing periodical and regular analysis of the cash and bank transactions will ensure its proper accounting and can also find if there any fraud or non-accounting of cash transactions. Our service of 'Online Bank Reconciliation' makes your process of bank reconciliation very easy. It can handle huge volume of transactions and can produce accurate result in few minuts. Our Online Bank Reconciliation service has many features: (1) No registration required (2) No software purchase or installation required. It is fully online. (3) Both input and output are in excel (.xlsx) format. This makes your process very easy. (4) No paper works. Completes the Bank Reconciliation in just three steps (Download template - Make online payment - Upload input data) (5) You also get the matched items in separate files in .csv format (6) Flexible payment options - You can pay bulk and use it partially or just pay per use.
---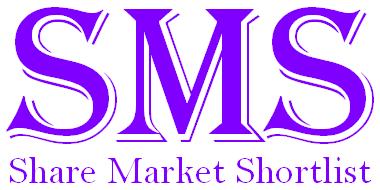 SHARE MARKET SHORTLIST (SMS)
Share Market is one of the best but critical way of doing businesses. It needs business and market analysis before investment in shares. It may not be possible for everyone to understand the market status and to find the right choice of company shares to invest in. With the huge volumes of listed public limited companies in Bombay Stock Exchange (BSE) and National Stock Exchange (NSE), going through each company may not be a suggested way of analysing them. The common question in everybody's mind is "How to Choose / pick / select a Stock (Shares) for investing?" We are making your analysis report easy. We shortlist the companies with good & best performing shares traded in BSE and NSE. You can select your range of shares based on its prices to suit your capacity to invest. You can make an option of whether to shortlist the shares for your buy or sell with the day movement of share prices. This 'Share Market Shortlist' service is available to you at a cheaper price and can get the shortlist of upto 100 company shares. This service is entirely processed at online and no paper works, hence makes your shortlist quick, easy, accurate and available online at 24x7, 365 days a year. You can also have an option of getting your output either on screen itself or to send to your email address. No separate registration required.
---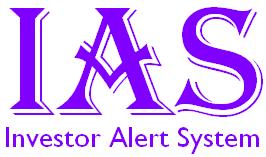 INVESTOR ALERT SYSTEM (IAS)
Playing with Share Market and Mutual Funds are very interesting but those investments needs clear market study and contineous tracking. We provide the tracking system for your invested shares and mutual funds and also the shares and mutual funds which you want to monitor even though you have not invested in them. The tracking system can be monitored either through email or at online. Email statement can be subscribed on regular frequencies like daily, weekly, fortnightly, monthly and quarterly. A maximum of 100 shares and mutual funds can be tracked through email and a unlimited number of shares and mutual funds can be tracked at online. This needs a registration as a member to subscribe this service. Online registration and lifetime membership are absolutely free. You pay only for the subscriptions. This 'Investor Alert System' service can be used only for those shares in Bombay Stock Exchange (BSE), National Stock Exchange (NSE) and all the mutual fund houses in India. Refer to the IAS writeup document or page for further details.
---