Nirvig Business Solutions
Business Support Services
We assure to provide the best class services in supporting your business needs. In this busy world and tight schedule of business works, every business units needs help to reduce their work-load and that should be in cost effective price. Our business support services are mostly designed to provide the service at online facility that will certainly ensure the quick and ealy access to our clients at the business world across the countries. This way we assure the quality of our service that is our unique feature. We are sure that it is cost effective and will surely increase our clients' satisfaction and profit. Below are our Business Support Services and its details.
---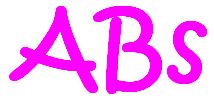 ACCOUNTING AND BOOK KEEPING SERVICES (ABS)
Accounting and Book keeping services is one of our primary services to our clients. We make professional acounting and book keeping services with our experienced professionals in this field. We also make the alied services such as tax return filing, internal audit for accounting and business operations, business consultancy services etc.. In a growing organization the need for professional accounting and book keeping services requires accurate and on-time accounting. We do cover such professional services that will suit the businesses across the countries. We also assure that our services are cost effective and quality assured. We do provide the periodic reporting of the financial status based on the accountings done and also facilitate the legal compliance requirements in relation to the accounting processes in our scope. We offer our services to any of the business industries in India and across the globe.
---

CORPORATE CAB MANAGEMENT (CCM)
Corporate Cab Management is a fully featured online tool that serves as best partner to manage the day-to-day cab arrangements for the employees. Right from the medium to large level of organizations, transportation of employees is commonly managed by the organizations to enable the employees' commute at smooth manner. It is a tedious process on managing this requirement by collecting the database of employees, HR partners and also the cab service providers at one location and the daily processes of receiving requirements from the employees and coordinating them with the cab service providers. We crack this hectic process with our easy tool called Online Corporate Cab Management System. We assured that this is very much user friendly, fully secure and cost-effective. Since this service is available at online, it is fully accessable at any time round the clock (24 x7). Please click on the below button to read more about this feature and to subscribe this service.
---